Life coaching should not be a fleeting, quick fix.
I will ensure you have the tools and techniques to ensure that your new dream life is a permanent one.
I have always been interested in people and what makes them tick. Every position I have held has been people-focused, which in time led to my BSc in Psychology.
Unfortunately, many years ago, I realised that I hadn't applied my knowledge to all areas of my own life.
I first realised that significant change was needed after suffering burnout from my last Corporate Management position, and also not really having bounced back from other traumas I had encountered.
Enter the Life Coach
Enter the Life Coach! From that first breakthrough call, my life started to transform into one I never thought possible. I dread to think what life path I would have travelled without taking that step. That was when I realised I wanted to be a part of making this possible for others.
I truly believe that authentic Coaches need to have walked the walk, not just be able to talk the talk. Life Coaching is about transformation, NOT information. I, therefore, offer two areas of coaching in which I have relevant qualifications and life experience; Corporate Wellness and Personal Transformation.
Both are tried and tested methods and systems that I have developed over many years. However, ALL of my programmes are bespoke and will be designed around the person, or individual company/business. There is no room in Life Coaching for a 'one size fits all' approach.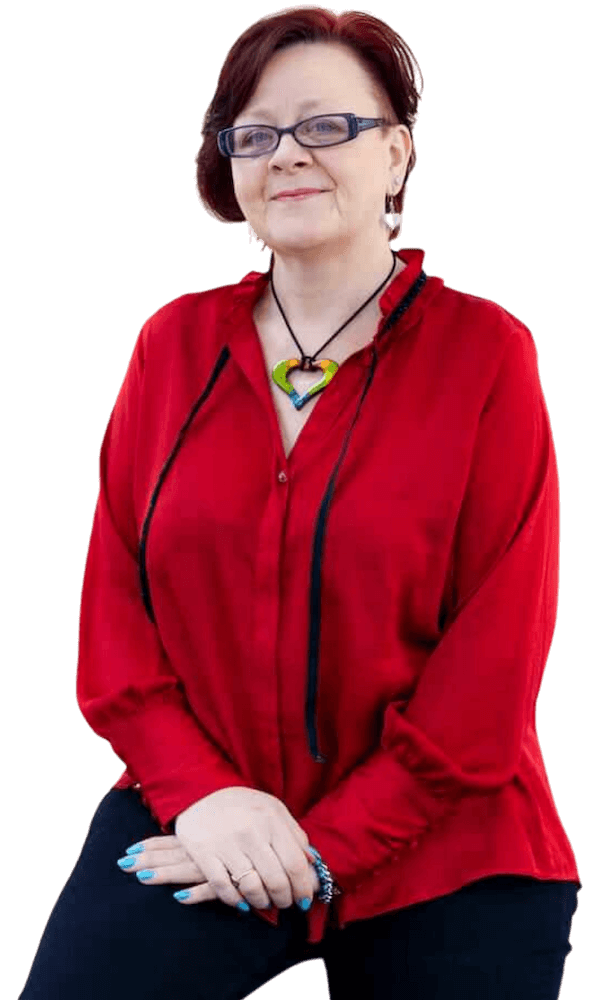 Based on Personal Experiences
From my own experience, I understand that information alone can be ineffectual and have only short-lived effects. This is why all of my packages come with ongoing guidance and support. This is also available when it is needed, not when it is scheduled. Unexpected crisis, whether it be in the workplace or in your personal life can not be diarised!
I am 100% confident that whatever your need or challenge, as an individual or organisation; we can conquer it together.
Book a free breakthrough call today and let us start your transformational journey together…
Choose Your Journey
Coaching
Programs
New Life, New Love
New You
Corporate Well-Being and Leadership
Don't Take My Word For it
My
Testimonials
"My confidence has increased, and I can say 'No' in a positive and productive way and put my wellbeing first without having a negative impact on my professional life. You have made me realise that it is not personal failings, but that I just need to implement some tools and techniques to make long-lasting changes.
Your constant support while I implemented my new working practices was invaluable, and I feel I may have faltered without it – you kept me moving forward at all times.
Just generally I am so much happier and my team, clients, and customers have noticed the change and are joining me on this journey to productivity and well-being.
People seem to be approaching me more, and I feel cleansed and not laden down with stuff in my head, and I can complete tasks so much better, and I feel more on top of work.
Rachel
"Installed me with Confidence"
Jayne has transformed my life! I am confident, empowered and truly believe in myself. Life seemed to be a rollercoaster of negatives, which lead from one disaster to another. It was not until I met Jayne, that things started to move in a positive direction…
Jayne's programme is contagious! After each and every session, I was champing at the bit for the next session. I can honestly say that within 3 months, my whole life had turned from negative thoughts to positive vibes. I would recommend this to anybody looking to find the old and new you. Sometimes you just get lost…
Vicki Long – Business Owner
Just do it!!! I am a very sceptical person by nature, but, I was totally wrong on this occasion. Jaynes 3 month programme was well worth the time and investment. Jayne helped me to refocus and enhance my career to achieve exactly what I have been wanting for some time…
The support Jayne has given me as a life coach is fantastic, you can tell that she genuinely cares about her clients. After a bitter divorce, Jayne helped me refocus and come through a very difficult time. Working with Jayne has been life-changing for me.
I was full of negative emotions and unable to progress in life in general. Following Jaynes programme, I have been able to see the wood from the trees, and I am on the path to success again.
Jayne's programme is contagious! After each and every session, I was champing at the bit for the next session. I can honestly say that within 3 months, my whole life had turned from negative thoughts to positive vibes. I would recommend this to anybody looking to find the old and new you. Sometimes you just get lost…
Vicki Long - Business Owner